Etymology
Genus
After Dr Charles Alston, a professor of Botany
Species
Pneumatophores, or aerial roots
Family
Apocynaceae
Synonyms
-
Common Names
Marsh Pulai, Pulai Basong
Status
Native: Critically Endangered
Form
Tree
Native Distribution
Malesia
Diagnostics:
Alstonia pneumatophora is a rare tree known only in a few locations of our freshwater swamp forest. It grows up to 55m tall and have a fluted base trunk, with kneeled or curving pneumatophores (aerial roots) above the water. In addition, its leaves are usually sessile, another useful indicator to differentiate with another native freshwater relative, Alstonia spatulata.
Interesting Facts:
From Middleton (2007), the wood is soft and used for carving; the wood from the pneumatophores is used as a substitute for cork; and the latex can be applied to wounds.
Large fluted buttress trunk in Central Catchment Reserve (2010).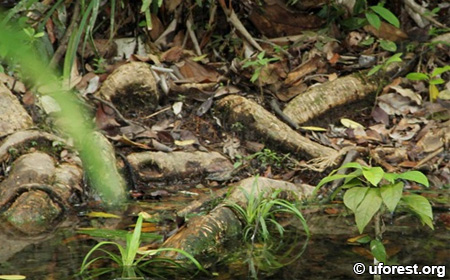 Aerial roots or pneumatophores.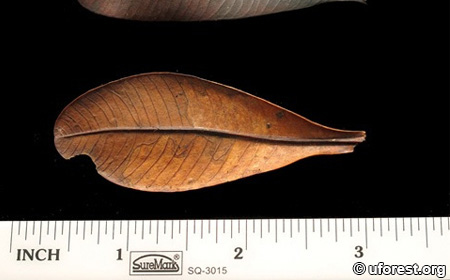 Sessile leaves, where the blade runs along the stalk.
References
Middleton DJ. (2007) Apocynaceae (Subfamilies Rauvolfioideae and Apocynoideae). Flora Malesiana, Volume 18. 474 pp.
Author: Jake
Posted: 2018-12-24 / Modified: 2018-12-25