Etymology
Genus
After the Swiss botanists, Gaspard and Jean Bauhin
Species
-
Family
Fabaceae
Synonyms
Phanera kockiana (Korth.) Benth.
Common Names
Kock's Bauhinia, Red Trailing Bauhinia
Status
Exotic: Cultivated Only
Form
Climber
Native Distribution
Indonesia, Malaysia
Diagnostics:
Bauhinia kockiana is a climber commonly cultivated over trellises and shelters. It has tri-veined opposite leaves and are often flushed with attractive orange inflorescences that gradually turn to yellow with age.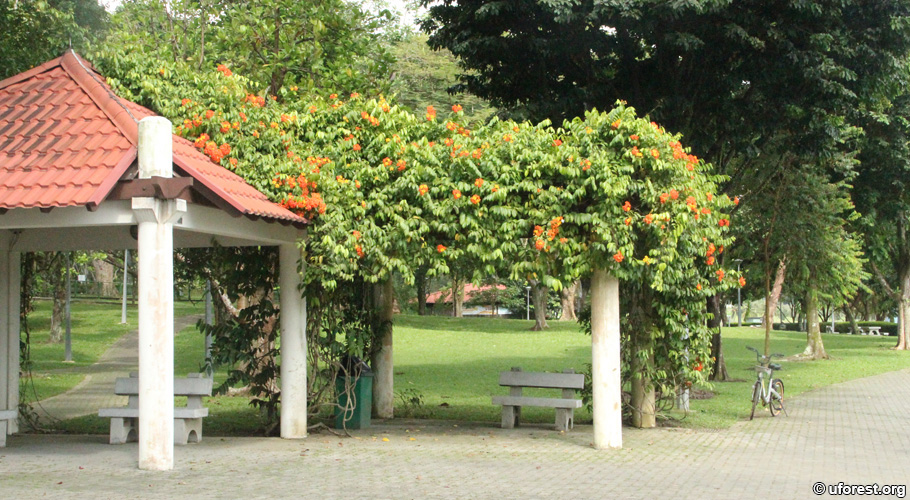 Climbing over shelter at Lower Seletar Reservoir Park (2018).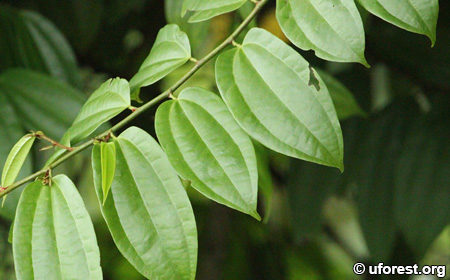 Tri-veined leaves.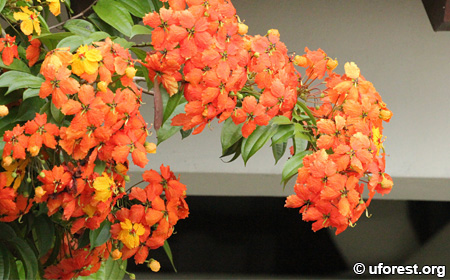 Flower clusters.
Flower close-up.
References
-
Author: Jake
Posted: 2019-01-01 / Modified: 2019-01-02