Etymology
Genus
From Greek karyon, meaning nut
Species
Mild, without spines
Family
Arecaceae
Synonyms
-
Common Names
Common Fishtail Palm
Status
Native: Common
Form
Clustering Palm
Native Distribution
Indi, Indonesia, Philippines
Diagnostics:
This is the only Caryota species with its characteristic fishtail leaflets found natively and naturally in our forests. It differs from other cultivated forms in that this is a clustering palm while others are solitary.
Interesting Facts:
From Whitemore (1998), the fluff from the leaves and sheaths can be scraped off to use as tinder. This is known as gobek api in Kelantan, where a piece of buffalo horn with a hole drilled being used as a base, with some of the said tinder fitted into the hole. A piston is then driven sharply to smoulder the tinder and fanned into a flame.
A Fishtail Palm at Yishun Ave 1, 2019.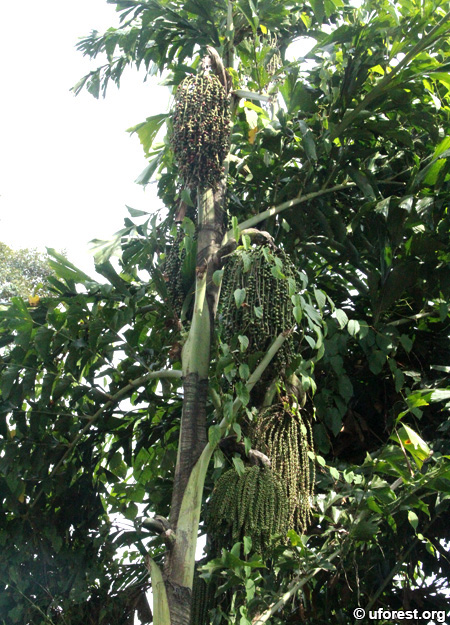 Flower clusters, extending from top to bottom.
A characteristic frond.
Fish-tailed leaflets.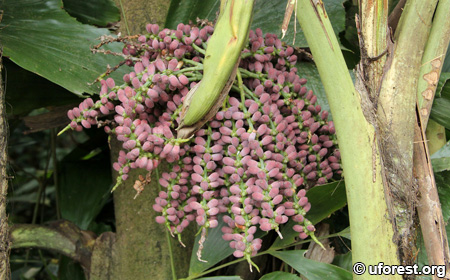 Fruits.
Saplings.
Inflorescence. Inset: flowers.
References
Whitmore TC. (1998) Palms of Malaya. 2nd Edition. White Lotus. 136 pp.
Author: Jake
Posted: 2019-02-10 / Modified: 2020-01-31