Etymology
Genus
Spur flower; referring to the flower having spur-like bases
Species
Dotted with glands
Family
Asteraceae
Synonyms
Ampherephis aristata Kunth, Amphibecis violacea (Schrank) Schrank, Centratherum aristatum Cass.
Common Names
Brazilian Button Flower, Larkdaisy, Brazilian Bachelor's Button, Porcupine Flower
Status
Exotic: Cultivated only
Form
Herb
Native Distribution
Philippines to Australia
Diagnostics:
Centratherum punctatum is an exotic cultivated garden herb. Leaves are oppositely arranged, and have serrated margins, and have winged petioles. The showy purple flower clusters of about 3cm wide is most distinctive.

Interesting Facts:
PIER (1999) rated the Brazilian Button Flower as a high risk weed as it has naturalised and turned invasive in several Pacific Islands.

Form of the Brazilian Button Weed.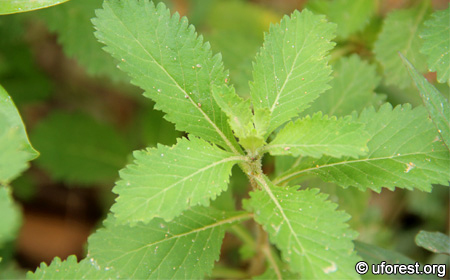 Leaves are serrated.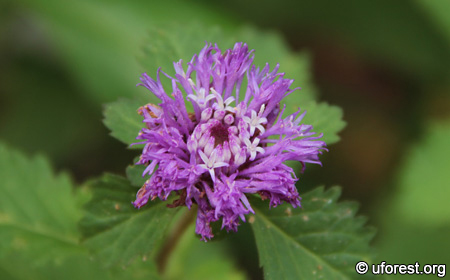 The flower cluster.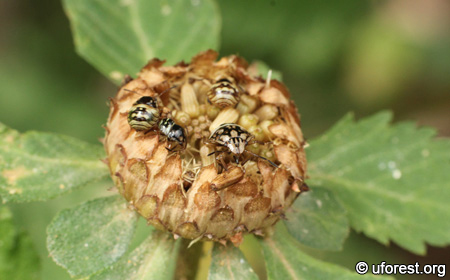 Seeds being eaten by beetle larvae.
References
PIER (1999) Centratherum punctatum. Pacific Island Ecosystem at Risk (PIER), Institute of Pacific Islands Forestry. http://www.hear.org/pier/. Accessed on 24-Aug-2013.
Author: Jake
Posted: 2013-08-24 / Modified: 2015-01-11