Etymology
Genus
After the French Guiana common name, Kouroupitoumou
Species
After French Guiana
Family
Lecythidaceae
Synonyms
Couratari pedicellaris Rizzini, Couroupita acreensis R. Knuth, Lecythis bracteata Willd.
Common Names
Cannonball Tree
Status
Exotic: Cultivated Only
Form
Tree
Native Distribution
Tropical South America
Diagnostics:
Couroupita guianensis is cultivated tree that can be easily distinguished from the mass of straggly branches of large pink flowers and huge cannonball-like fruits at its trunk.
Interesting Facts:
The Cannonball Tree is cultivated commonly in parks and residential areas and rarely along roads because of its large fruits. The Hindus and Buddhists use the flowers for worship and offerings (Wee, 2003).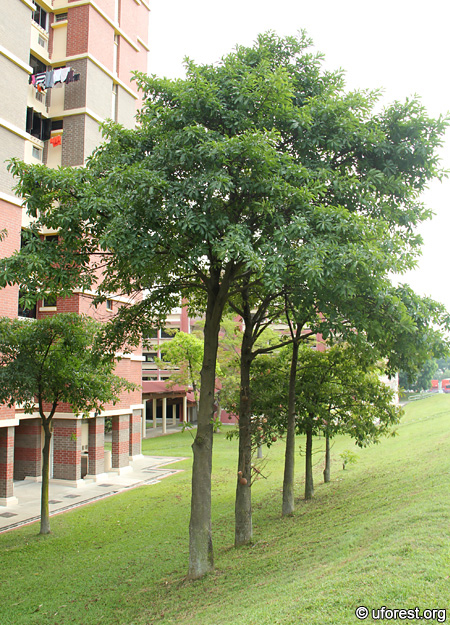 The Cannonball Tree planted at a residential estate.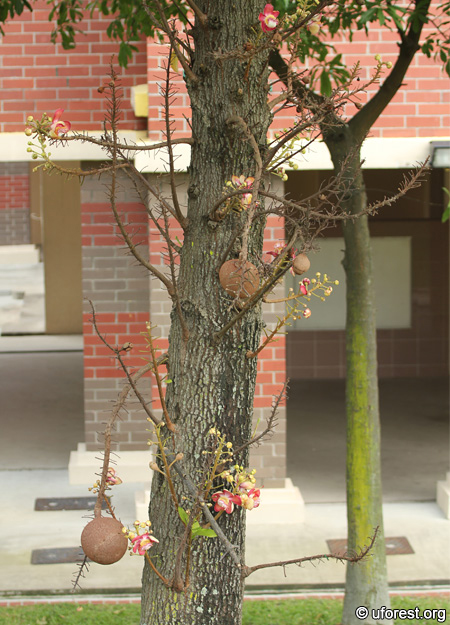 Straggly flower and fruit bearing branches from the trunk.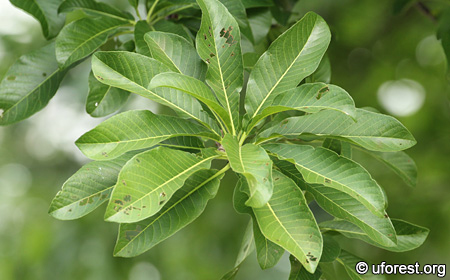 The leaves are arranged spirally.
The underside of the leaves, showing its arrangement.
The large pink flowers.
References
Wee YC. (2003) Tropical Trees and Shrubs: A Selection for Urban Planting. Sun Tree Publishing, USA. 392 pp.
Author: Jake
Posted: 2013-06-25 / Modified: 2017-12-25