Etymology
Genus
Deficient; referring to the lack of pappus attached to the fruit commonly found in the daisy family
Species
After prostrate; referring to the low lying form
Family
Asteraceae
Synonyms
Cotula prostrata (L.) L., Acmella lanceolata Link ex Spreng., Eclipta angustifolia C.Presl
Common Names
White Heads, Aring Aring
Status
Exotic: Naturalised
Form
Herb
Native Distribution
North and South America
Diagnostics:
Eclipta prostrata is a very common herb of lawns and scrublands. The lanceolate leaves are oppositely arranged with sparse serrations or notches along the margins. The flower clusters are distinctive; completely white with yellow stigma.
Interesting Facts:
The White Heads is naturalised throughout all continents (with the exception of the poles of course) (GRIN, 1990).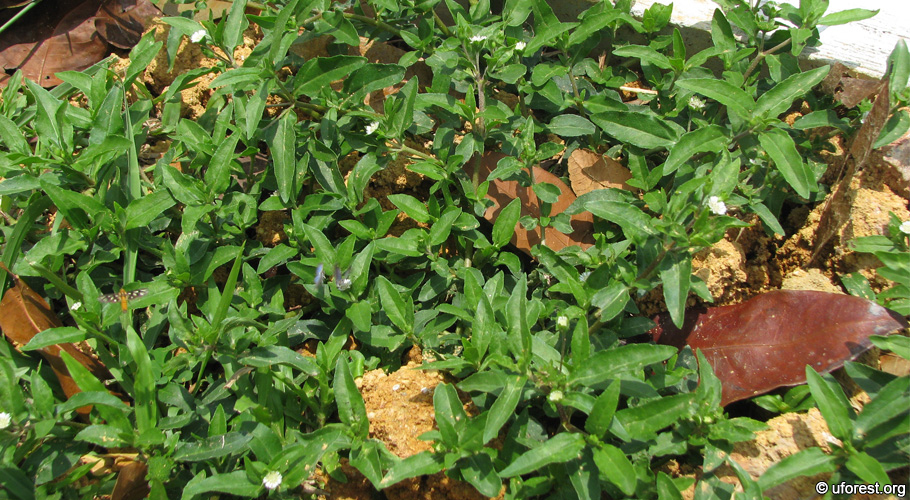 The White Heads colonising a new lawn patch covered with soil.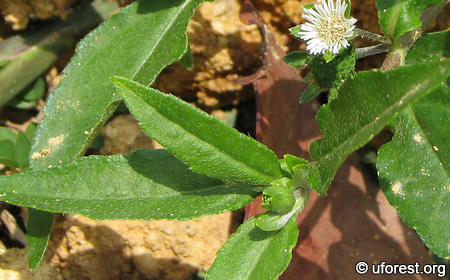 Leaf close-up showing fine hairs and mild serrated margins.
The flower heads in full bloom.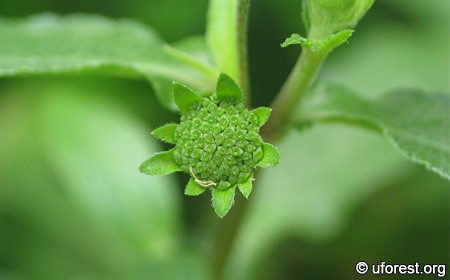 The fruits.
References
GRIN. (1990) Eclipta prostrata (L.) L. Germplasm Resources Information Network. United States Department of Agriculture, National Germplasm Resources Laboratory, Beltsville. http://www.ars-grin.gov. Accessed on 28-May-2013.
Author: Jake
Posted: 2013-05-28 / Modified: 2017-12-25