Etymology
Genus
Fern
Species
Deceptive
Family
Sapindaceae
Synonyms
Rhus decipiens Wight & Arn., Pteridophyllum decipiens (Wight & Arn.) Thwaites
Common Names
Fern Tree
Status
Exotic: Cultivated Only
Form
Tree
Native Distribution
India and Sri Lanka
Diagnostics:
Filicium decipiens is a common cultivated tree. It has a rounded, dense crown, with pinnate leaves that gives the foliage a feathery appearance. The diagnostic is the "wing" along the leaf stalk.
Interesting Facts:
The Fern Tree was first introduced from South India and Sri Lanka to the Botanic Gardens in 1875 (NParks, 2009). It is now a common sight among our streetscape and parks.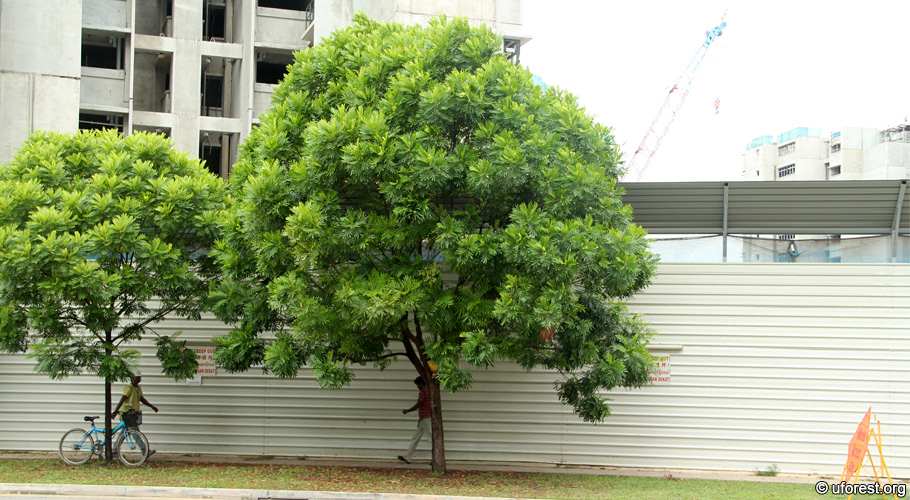 Form of the Fern Tree.
Branching and arrangment.
Leafy wing along the stalk.
References
NParks. (2009) Trees of Our Garden City: A Guide to the Common Trees of Singapore. 2nd Edition. National Parks Board, Singapore. 382 pp.
Author: Jake
Posted: 2015-03-21 / Modified: 2017-12-25