Etymology
Genus
After Thomas Hoy, the gardner at Syon House for the Duke of Northumberland
Species
Wide leaves
Family
Apocynaceae
Synonyms
-
Common Names
Dinner Plate Hoya
Status
Native: Endangered
Form
Climber
Native Distribution
Southeast Asia
Diagnostics:
The scientific and common name of Hoya latifolia says it all, the large leaves is the key to identify it. It is also thick and heart-shaped with distinctive venation. The young leaves having a reddish-orange colour. The flowers may be either red or white.
Interesting Facts:
The Dinner Plate Hoya is one of the recognisable (and hence, easier to spot) native Hoya species because of its large leaves. It can be found in our Central Catchment Nature Reserves and mangroves.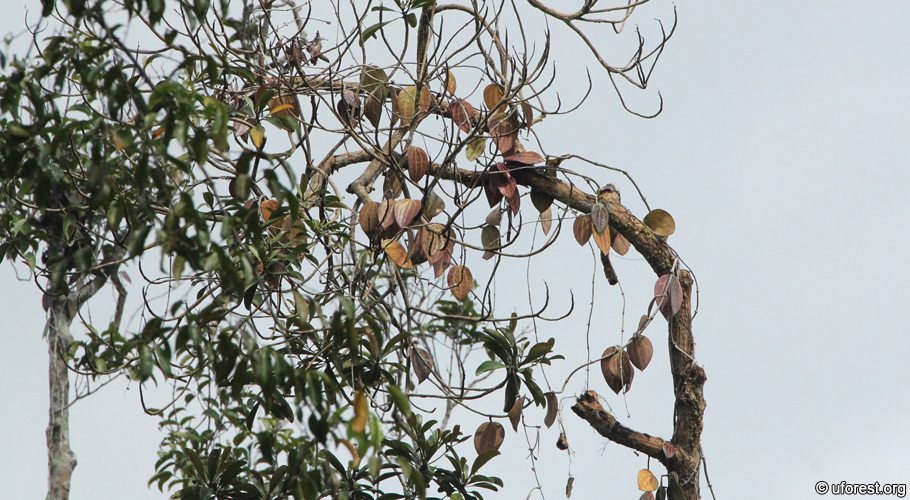 Red or orange young leaves.
Flower clusters. Tube-like fruits can also be seen.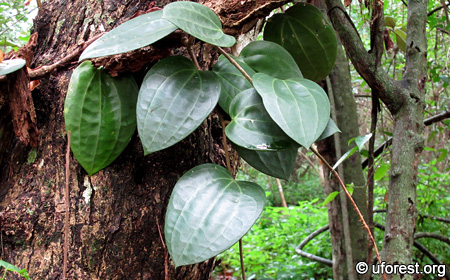 Adult leaves.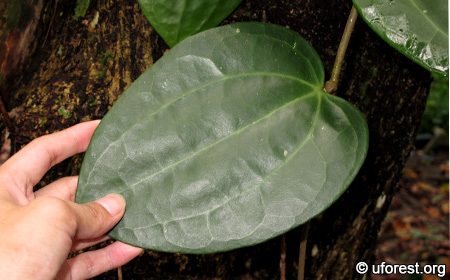 Close-up of the leaf. Note the venation.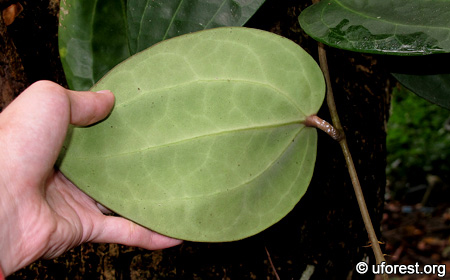 Back of the leaf.
References
-
Author: Jake
Posted: 2014-07-28 / Modified: 2017-12-25