Etymology
Genus
After Johann Andreas Murray, a 18th century Swedish student of Linnaeus
Species
After panicule, the structure of the inflorescence
Family
Rutaceae
Synonyms
Chalcas paniculata L., Murraya exotica L.
Common Names
Orange Jasmine, Orange Jessamine
Status
Exotic: Cultivated Only
Form
Shrub
Native Distribution
Southern & Southeast Asia, Northern Australia
Diagnostics:
A common cultivated hedge shrub, Murraya paniculata have dark green, glossy compound leaves, white flowers and red fruits.
Interesting Facts:
The flowers have the pleasant scent of orange blossoms, hence its common name.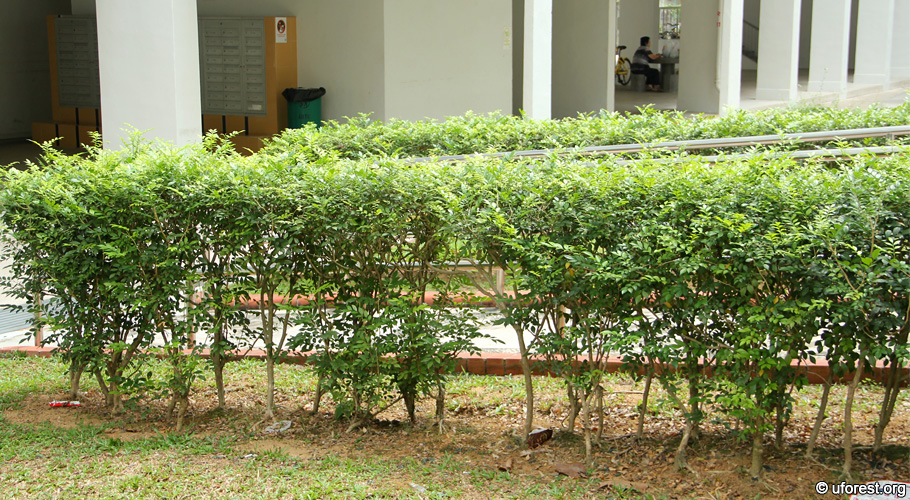 Murraya paniculata grown as a hedge.
Compound leaf upper surface.
Leaflets, lower surface.
Flowers.
Stem.
References
-
Author: Jake
Posted: 2018-05-06