Etymology
Genus
New Litsea
Species
An ancient Greek name Kasia used by Dioscorides
Family
Lauraceae
Synonyms
Neolitsea zeylanica (Nees & T. Nees) Merr., Litsea zeylanica Nees & T. Nees
Common Names
Shore Laurel, Grey Bollywood, English Smooth-Barb Bollygum
Status
Native: Vulnerable
Form
Tree
Native Distribution
India, Sri Lanka, South China, Southeast Asia, Australia
Diagnostics:
A native tree that is increasingly popular as a cultivated roadside tree, it grows up to 20m high. It has obvious auxiliary buds and leaves having distinct 3 veins.

Interesting Facts:
The Shore Laurel is the larvae host plant for the Common Bluebottle.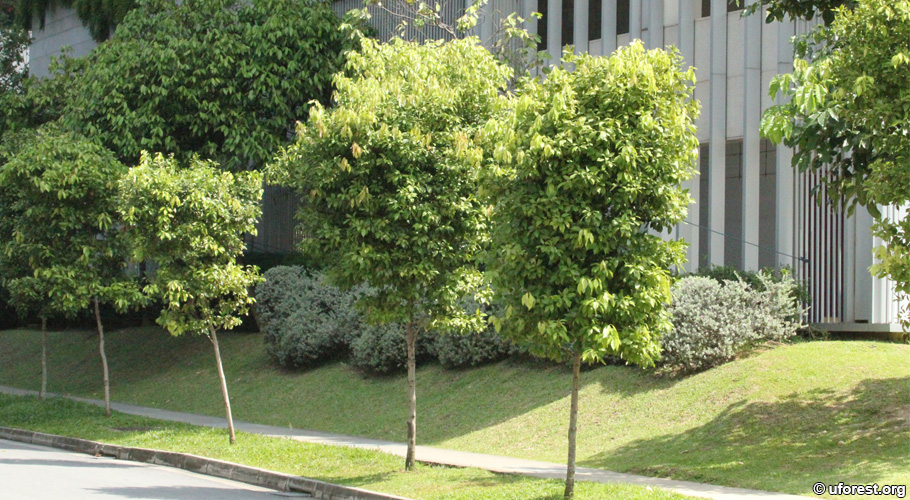 A row of Shore Laurel at Mapletree Business City (2018).
Young leaves.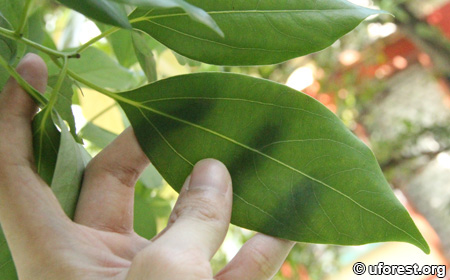 Leaf with 3 distinct veins.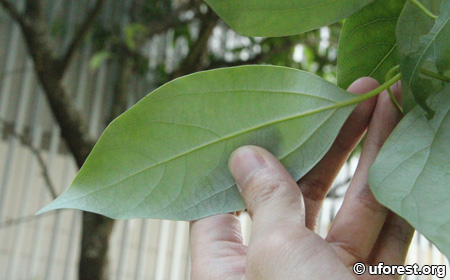 Leaf underside.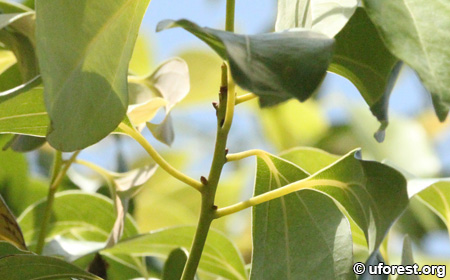 Auxiliary buds.
Petiole with slight groove.
Bark.
References
-
Author: Jake
Posted: 2019-01-04