Etymology
Genus
Resembles Nymphaea (Water Lily)
Species
Of or from India
Family
Menyanthaceae
Synonyms
Menyanthes indica L.
Common Names
Water Snowflake, Banana Plant, Water Gentian
Status
Native: Endangered
Form
Aquatic Herb
Native Distribution
Pantropical
Diagnostics:
An aquatic plant that resembles closely to water lilies from its leaves, Nymophoides indica have floating rounded leaves with cordate bases. The flowers are distinct, small with a yellow centre and white hairy petals.
Interesting Facts:
The stems of the Water Snowflake can break easily and each plantlet can float away, take root and establish elsewhere. It is also found in open areas of Nee Soon Swamp Forest.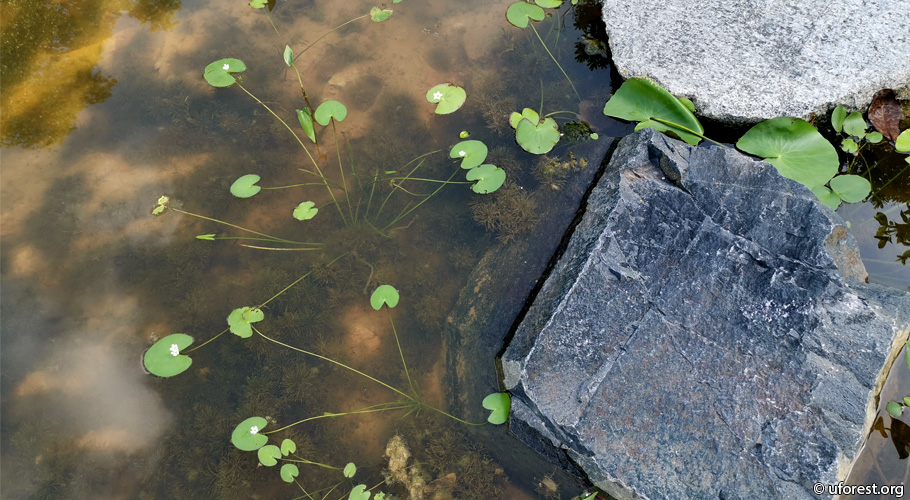 Cultivated Water Snowflakes in a pond at Sungei Buloh Wetland Reserve (2020).
Leaves.
Flower.
References
-
Author: Jake
Posted: 2020-04-09