Diagnostics:
Phoenix roebelenii is a very recognisable palm, being the shortest species among its congenors here. It seldom grow above 2m, have evenly spreading fronds, a scaly stem, and a nest of dried leaf stalks forming at the tip of the stem.
The Pygmy Date Palm planted at a residential estate.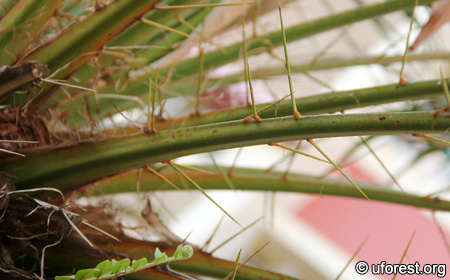 Long spines are found near the leaf stalks.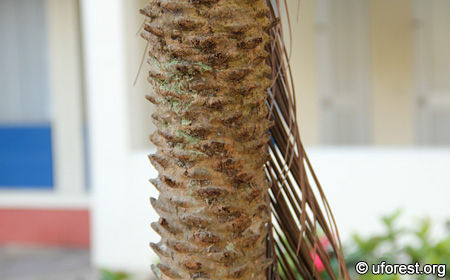 The scaly stems is the result of persistent leaf-stalks left over.