Etymology
Genus
Carries milk
Species
Edible vegetable
Family
Portulacaceae
Synonyms
Portulaca consanguinea Schltdl., Portulaca fosbergii Poelln., Portulaca olitoria Pall.
Common Names
Common Purslane, Little Hogweed
Status
Exotic: Naturalised
Form
Herb
Native Distribution
India or Middle East
Diagnostics:
A herb with succulent stems and leaves, Portulaca oleracea is found commonly growing out of cracks in our drains. Their stems and the margin of their obovate leaves are frequently reddish.
Interesting Facts:
The Common Purslane is eaten as vegetables and used traditionally as medicine for many ailments, including hypotension and diabetes in China (Kamal et al., 2014). Studies by Kamal (2014) also showed them to be rich in nutrients, omega-3 fatty acids and antioxidants.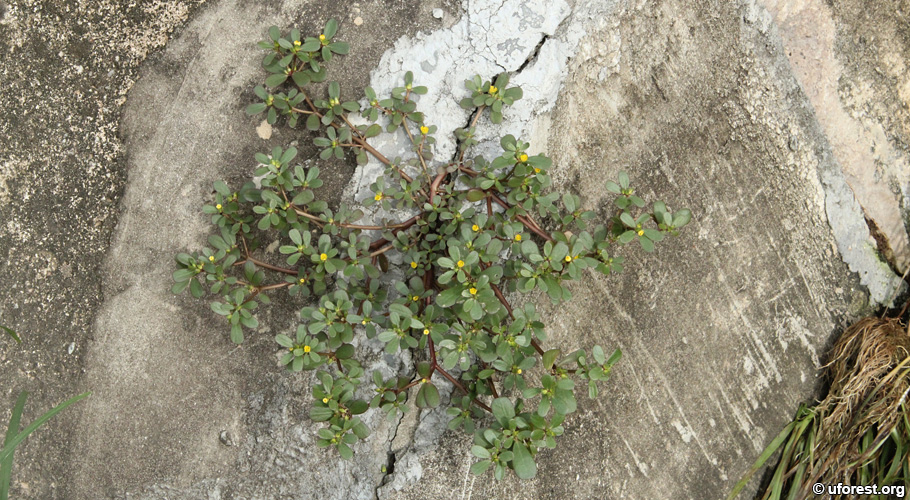 The Common Purslane growing from a crack in a drain.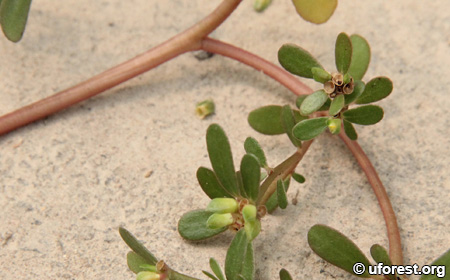 Reddish stem.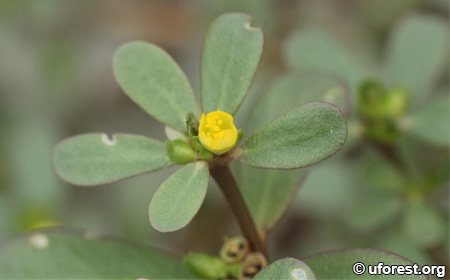 Yellow flower.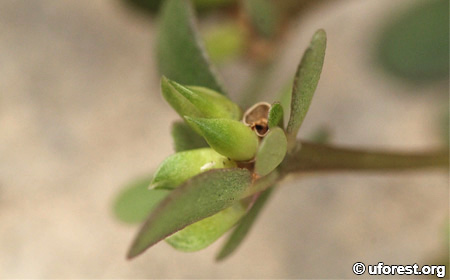 Fruits.
References
Kamal Uddin Md, Abdul Shukor Juraimi, Sabir Hossain Md, Altaf Un Nahar Most, Eaqub Ali Md & Rahman MM (2014) Purslane Weed (Portulaca oleracea): A Prospective Plant Source of Nutrition, Omega-3 Fatty Acid, and Antioxidant Attributes. The Scientific World Journal. 2014: 1-6.
Author: Jake
Posted: 2018-11-27