Etymology
Genus
Likely from the Latin word scurra. Reference to plant unknown.
Species
Rust-colored
Family
Loranthaceae
Synonyms
-
Common Names
Rusty-leaf Mistletoe
Status
Native: Common
Form
Hemi-parasitic epiphyte
Native Distribution
India to Southern China & Southeast Asia
Diagnostics:
Scurrula ferruginea is a very recognisable mistletoe from its rusty brown underside of the leaves. These brown hairs also extend through the plant, including the stem, branches and flowers.
Interesting Facts:
The Rusty-leaf Mistletoe is not as common as its other members of its family like Dendrophthope pentandra and Macrosolen cochinchinensis. However, they appear to be widespread. I have seen them in Dover, Botanic Gardens and Kent Ridge, while other reported sightings include East Coast, Mount Vernon, Fort Canning Hill, Serangoon Gardens, Central Nature Reserves, Western Catchment and our Northern Islands (Yeo, 2012).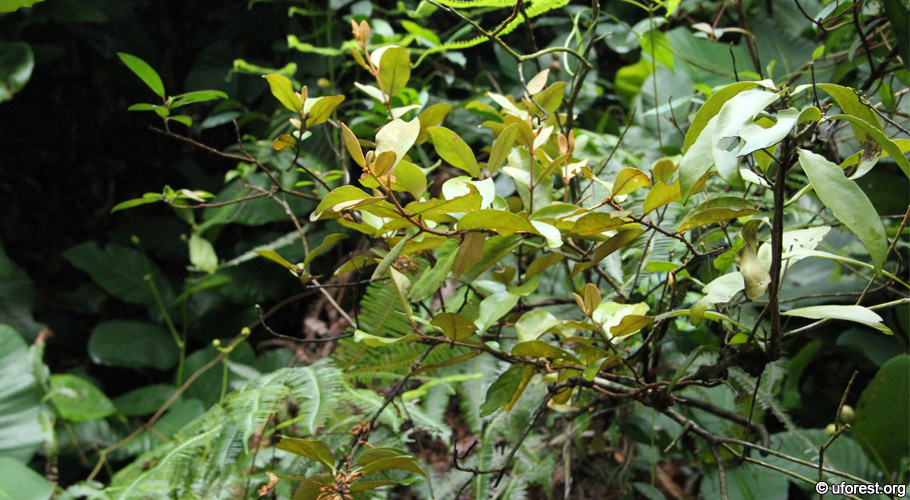 An individual taken along Kent Ridge Road.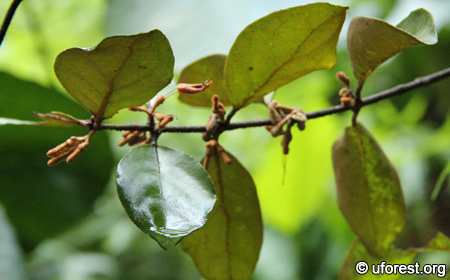 Side view of a branch with inflorescence.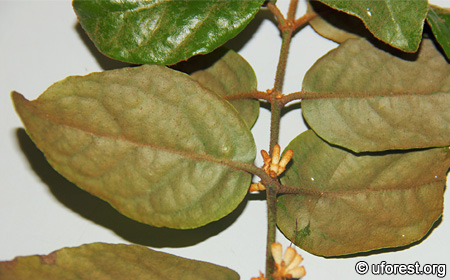 Opposite leaves. Note the rusty underside of the leaves too.
Upper surface of a leaf.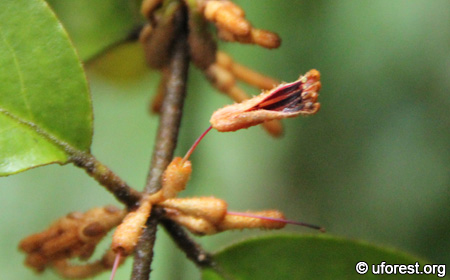 The flower.
References
Yeo R. (2012) Mistletoes of Singapore. http://tidechaser.blogspot.sg. Accessed on 23-Nov-2017.
Author: Jake
Posted: 2017-11-23 / Modified: 2017-12-25