Etymology
Genus
From the Arabic name Sana
Species
Winged; referring to the winged fruits
Family
Fabaceae
Synonyms
Cassia alata L., Cassia bracteata L.f.
Common Names
Seven Golden Candlesticks, Ringworm Tree
Status
Exotic: Naturalised
Form
Shrub
Native Distribution
Northern part of South America
Diagnostics:
Senna alata is a shrub that can be found growing wild in our scrublands. Its erect and flaming yellow-orange inflorescence makes it easy to identify. The leaflets are also rather diagnostic, being large and almost rectangular.
Interesting Facts:
The Seven Golden Candlesticks is one of the first few plants that I learnt, and I remembered asking "what's with the seven"? Apparently, this name originated from the Bible in the Old Testament when God instructed Moses to make a golden lampstand with 6 branches (adding to a total of 7) to be placed in the holy tentage for worshipping him (Exodus 25: 31-40).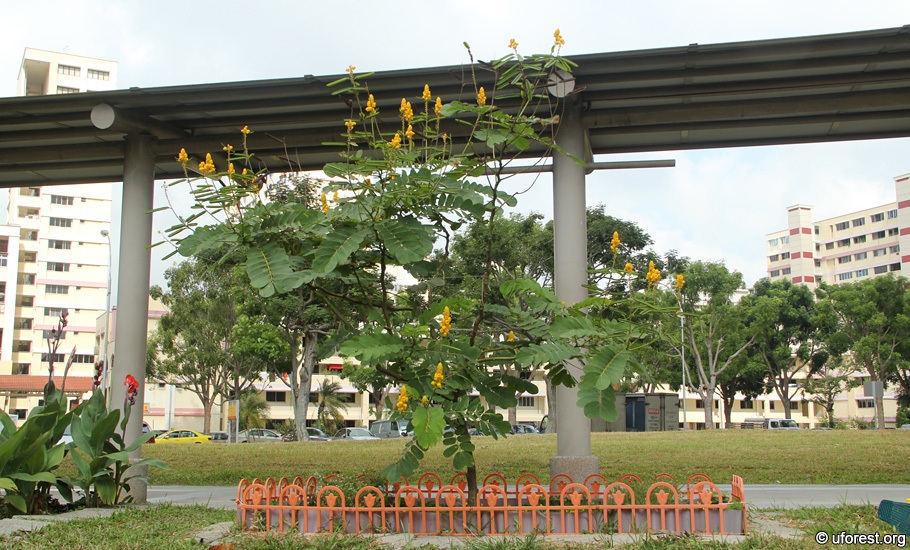 Form of the Seven Golden Candlesticks.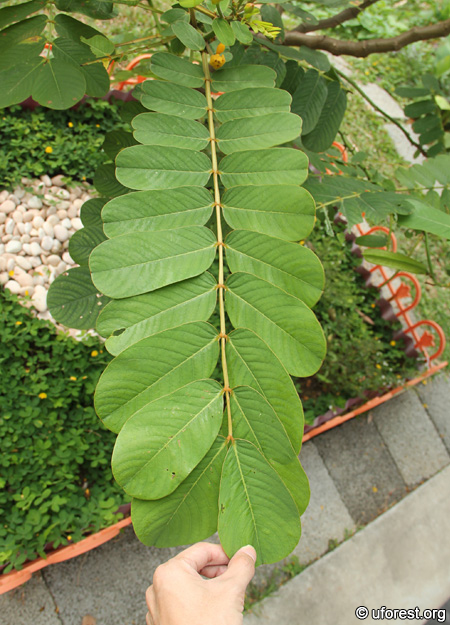 Compound leaf.
Inflorescence with developing fruits.
Close-up of a leaflet.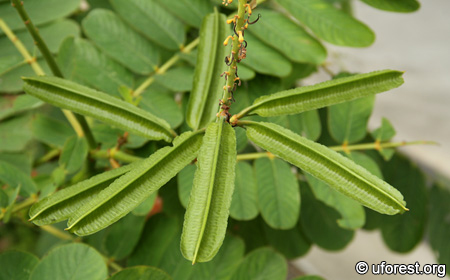 Fruits are 4-winged.
References
-
Author: Jake
Posted: 2014-02-16 / Modified: 2017-12-25