Etymology
Genus
From Latin Stercus, meaning dung; from the smell of the flowers
Species
Small-flowered
Family
Malvaceae
Synonyms
-
Common Names
Common Sterculia, Kelumpang Burong
Status
Native: Critically Endangered
Form
Tree
Native Distribution
Northeast India to Singapore
Diagnostics:
Sterculia parviflora is a deciduous tree up to 25m tall. The primary branching is whorled. The young shoots are finely brown and scurfy (Corner, 1998). The leaves have a long petiole to 10cm, has a slight heart-shaped base, and a somewhat variable shape from elliptic, oblong to obovate. The fruit pods are very large, velvety and changes from yellow to orange-red (Conor, 1998).
Interesting Facts:
The Common Sterculia is a hardy tree tolerant of urban conditions, and such cultivated trees are able to produce fruits within 4-5 years (FloraFaunaWeb, n.d.). It is currently a popular urban tree, being the 11th most common cultivated tree in 2018. It has been observed to be fruiting around Nov-Dec period.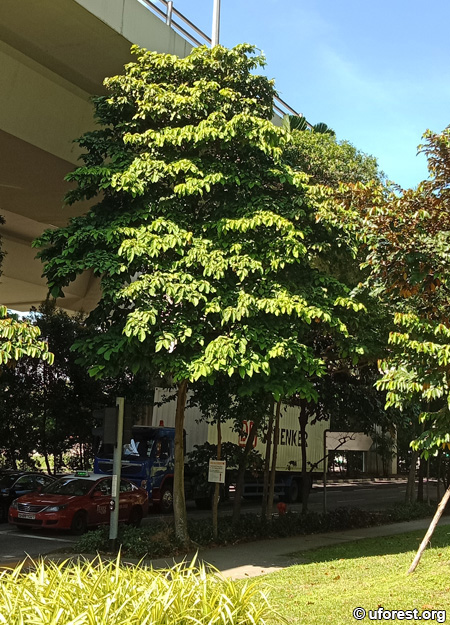 Cultivated tree outside Mapletree Business City (2018).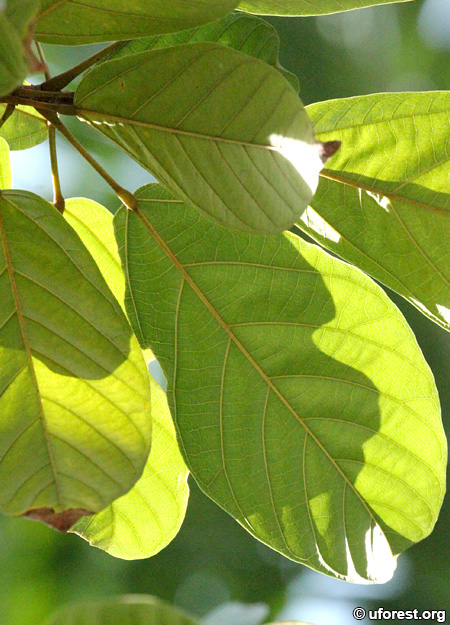 Leaf.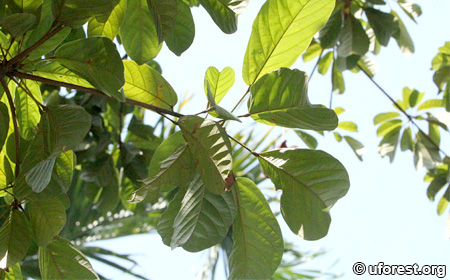 Spiral arrangement.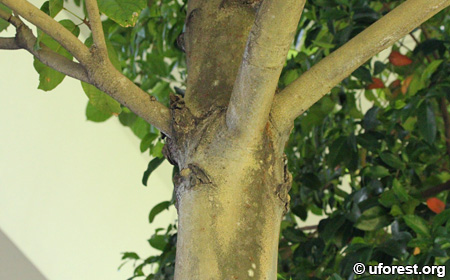 Whorled branching.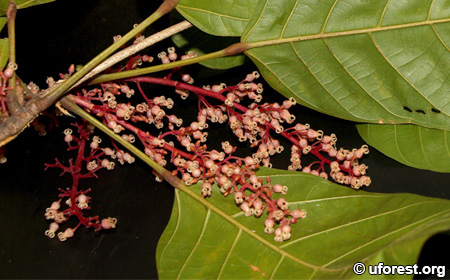 Inflorescence.
Opened pods with some hanging seeds.
References
Corner EJH. (1997) Wayside Trees of Malaya. Volume 2. 4th edition. The Malaysian Nature Society, Kuala Lumpur. 297 pp.
FloraFaunaWeb (n.d.) Sterculia parviflora Roxb. National Parks Board, Singapore. https://florafaunaweb.nparks.gov.sg. Accessed on 5-Jan-2019.

The Straits Times (2018) Singapore Works: Caring for 2 million trees no easy feat (embedded video online). The Straits Times, Singapore. 27-Dec-2018.
Author: Jake
Posted: 2019-01-10